Car Paint Protection / Glazing Services
Pre-application Note: With any premium polish, paint work should be prepared and ready to accept the glaze. A clay bar and pre-wax cleaner is first applied as glaze will not bond to paint surface for maximum protection. One application will last up to 3 years with no renewals needed.
EXCLUSIVE TEMPERA FLEX FORMULA
Only Fire Glaze Plus Paint Sealant is formulated with commercial strength Tempera Flex. Fire Glaze Plus Paint Sealant has now proven its value repeatedly under a variety of intensive worldwide applications.
For more information on our services please call 0418 927 979 or send an email to info@classiccardetailers.com
REPELS FOREIGN MATTER
Fire Glaze Plus Paint Sealant acts as a repellent to foreign material. Keeping your car clean is easier because Fire Glaze Plus Paint Sealant eliminates the stubborn stickiness of road tars, grease, bugs, tree sap and bird droppings.
PROTECTS AGAINST ULTRA VIOLET RAYS
Fire Glaze Plus Paint Sealant is a clear liquid that allows light in but filters out harmful Ultra Violet sun rays. Ultra Violet rays are the main cause of fading and the primary factor in the breakdown of polishes and waxes.
POLISH MAGNIFIED PAINT LUSTRE
Fire Glaze Plus Paint Sealant brings out your car's natural paint gloss. Acting as a magnifier, Fire Glaze Plus Paint Sealant produces a glow from deep within paint layers similar to multiple coatings of paint and reflects it to the surface like no other paint sealants or polishes.



WON'T CRACK, FADE, PEEL OR FALL OFF
Fire Glaze Plus Paint Sealant becomes part of your car's paint finish. As part of the paint it will not come off or discolour, is unaffected by changes in the temperature extremes and won't wear down under minor abrasion.
NO RENEWALS
Fire Glaze Plus Paint Sealant is indefinitely stable and semi-permanent for up to 3 years. A single application requires no renewals, no servicing, no touch-ups, no conditioning.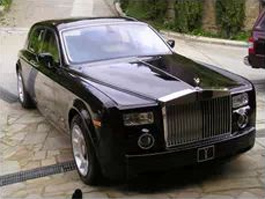 Fire Glaze - Used By Professionals
Who Know The Difference
Cars ~ $340.00
4WDs ~ $375.00

ALL PRICES INCLUDE GST.
*Prices may vary, depending on condition.
NEW CAR PACKAGE
FIRE GLAZE PLUS PAINT PROTECTION
LEATHER PROTECTION
FABRIC & CARPET PROTECTION
INTERIOR


Cars ~ $ 475.00
4wds ~ $ 525.00